Creating my Lasik vision story a reality in 2015 has truly been a surreal dream. Glasses began in 6th grade with big gold spectacles (before they were trendy again). Then the contacts came just 2 years later, I never got the colored ones but tried on a brown trial pair once. I have been near-sighted, which means I can't see far. I never understood why it meant the opposite near-sighted is far, and far-sighted is can't see near.
I decided now was the time I would make it a priority my eye surgery for my 30th Birthday.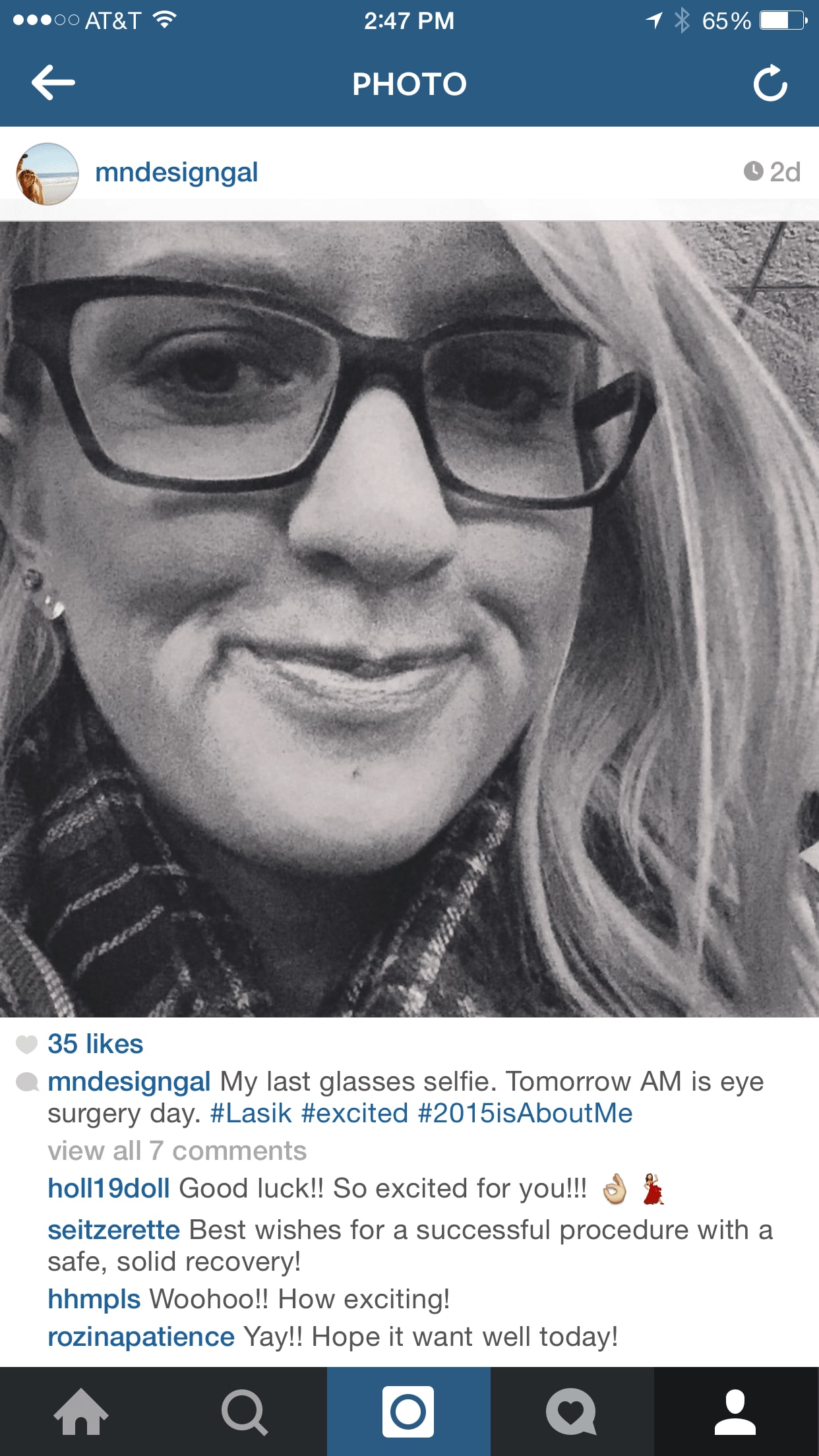 I started my search for the perfect fit eye surgery place by referrals from friends and family.
Top reasons to pick an eye surgery place:
Convenient to your home (I recommend less than 30 minutes)
Family / Friends recommended of course
Lifetime warranty that makes sense for you
Price matters, consider price match
After 3 pre-opps (all Free, some clinics do charge $100), I decided on
Whiting Clinic
. I actually never got to meet Dr. Whiting prior to the surgery day having gone to several places prior, that actually is very normal. There is an entire staff that matters and after calling the main Whiting number several times and getting my random questions answered, I felt comfortable enough to schedule the surgery.
On the day of surgery, I was 75% excited and 25% nervous arriving at the clinic.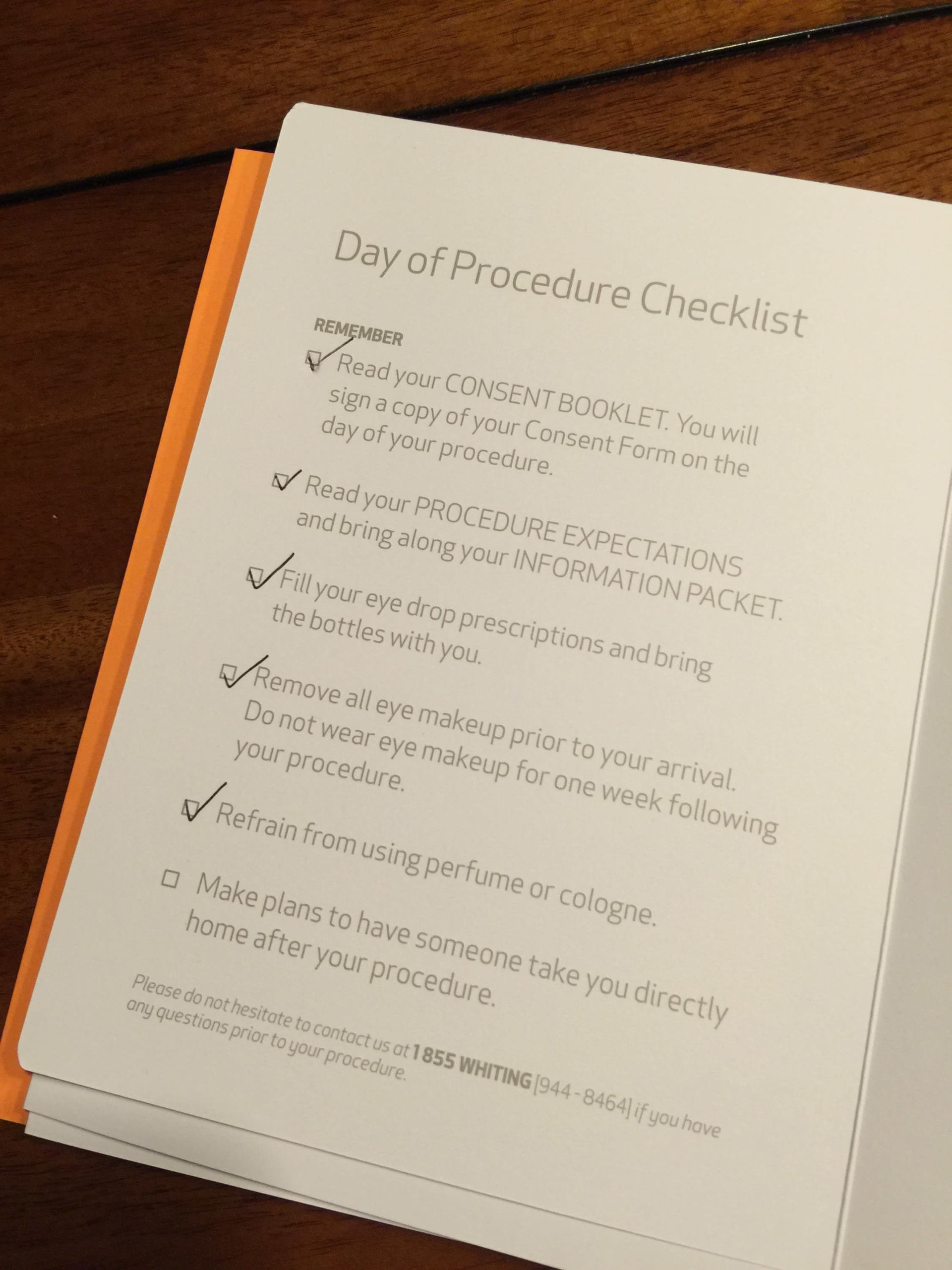 Tips prior to surgery day:
Tell family and close friends, but don't tell the world about your Lasik decision (you will get unwanted stories and blade-scarism)
Don't watch a Halloween knife movie the night before
Reflect on yourself and know that you're doing it for yourself
Go through the inventory of your contacts, solutions, and old glasses, and Laugh a bit!
Schedule your appointment for the morning
The 90-minute appointment really could have been 20 minutes. Sitting in the waiting area, sitting in the small room, then sitting in the pre-surgery room all preparing to be under the later for just the short special 10 minutes.
I had turned in my preference card that even included what color I wanted in the room and music (for real). I noticed that BLUE was the most common color for the room. Blue to me meant ocean-blue waves and blue skies, calm, cool, clean, and good surgery?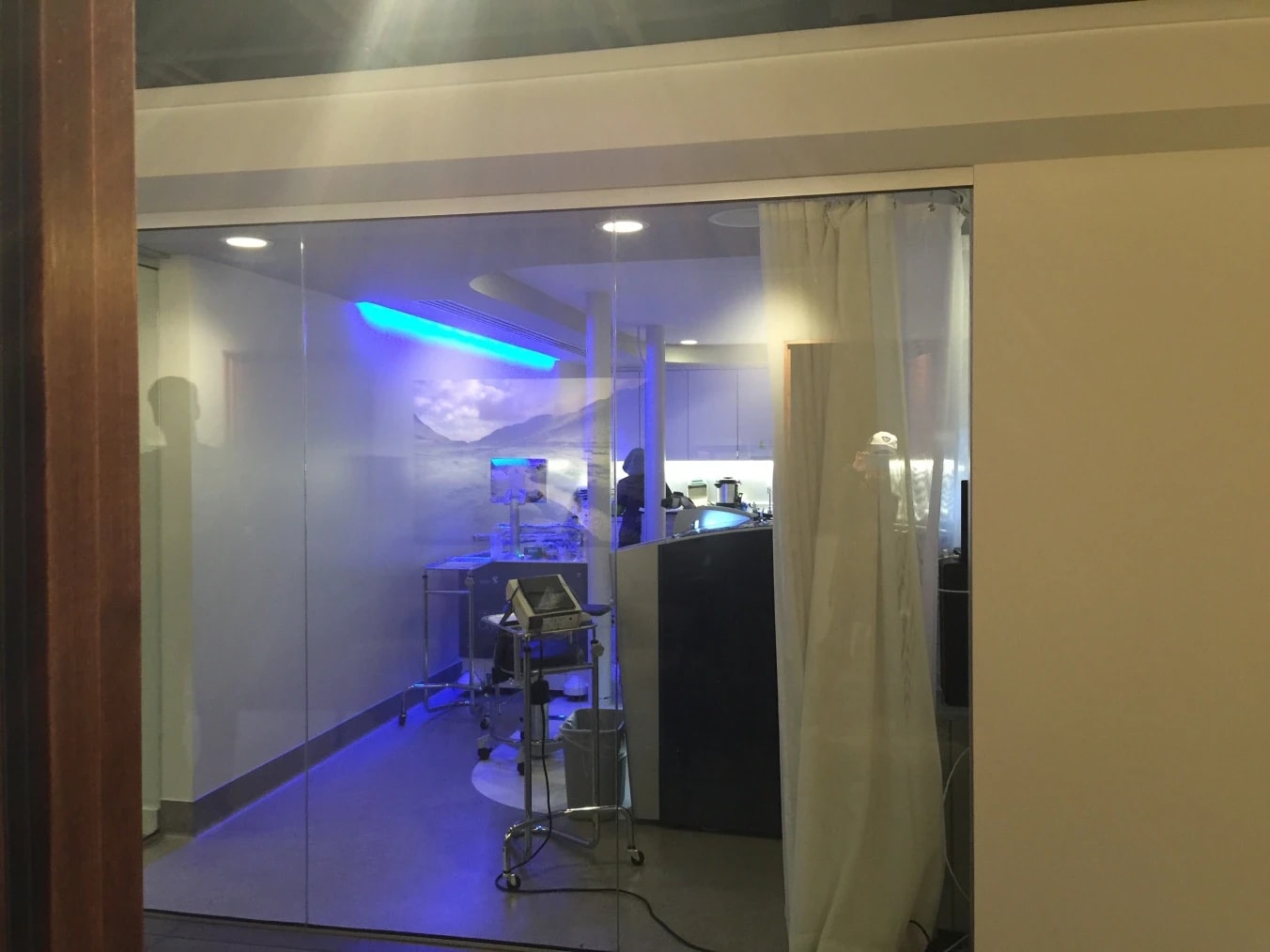 Once I arrived in the operation room (is that we call it that?) and I had been at Whiting for 70 minutes (for my 90-minute appointment) I asked Dr. David Whiting if it will take just 10 minutes? He said "yup about that".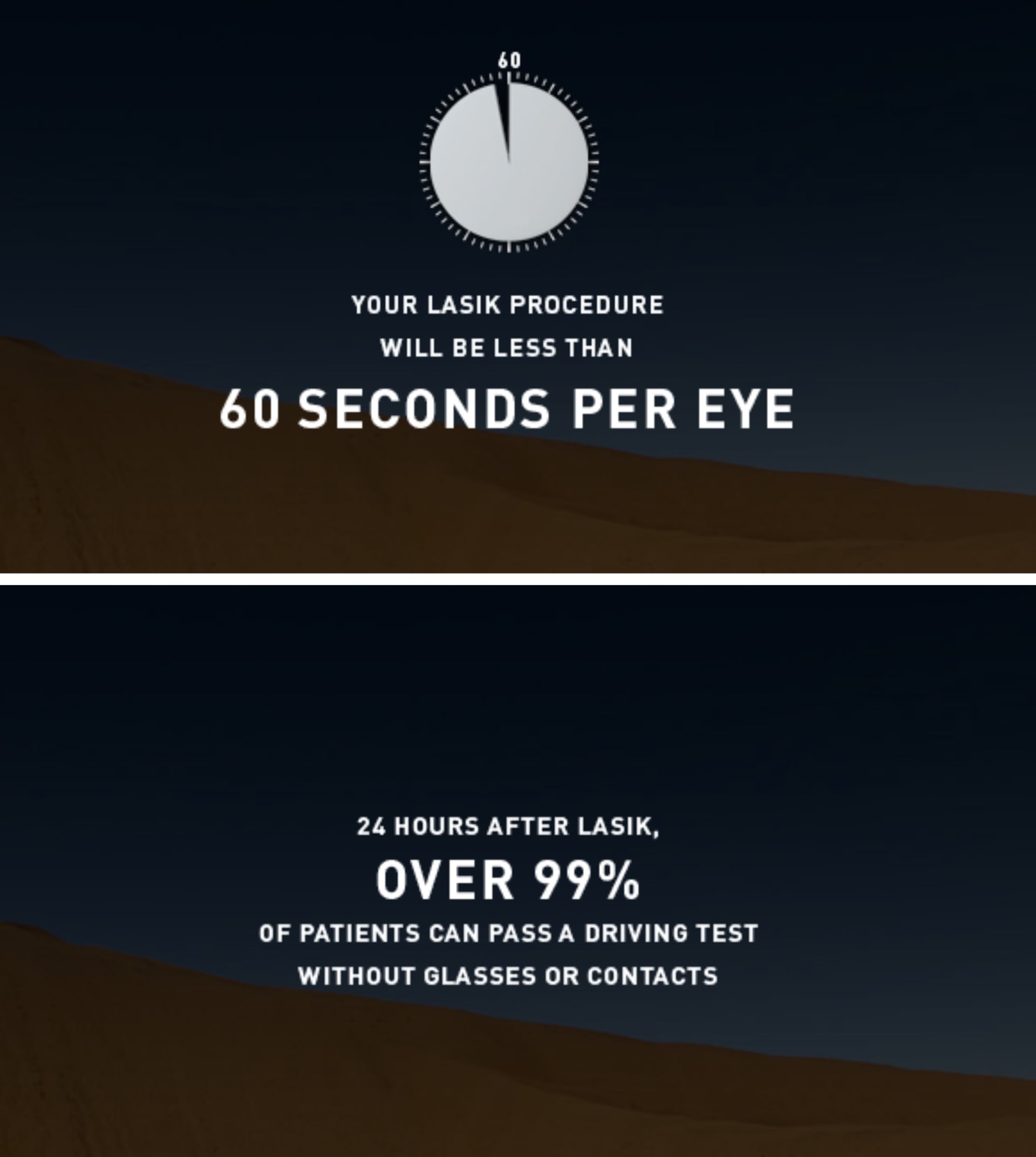 wasn't nervous until my eyelashes were pulled back and my right eye was opened and I was to stare at the bright lights. It only took 30 seconds, then another 10 seconds, and poof it was done!
I felt a bit shaken up and in shock after both eyes were done, but it also was a sign of relief of all the built-up nerves.
Waving to my husband and seeing him fuzzy but being able to see the clock was just crazy. My eyes were checked quickly right after and I was out the door.
My eyes turned hazy very quickly and a sense of tingling and light burning started. All I wanted to do is get home and rest my eyes.
Through my very unstylish black glasses, I could see a little but it was hazy and for some reason, I didn't want to force my vision through the blur. I just needed rest and my husband drove through the windy snowstorm to our home in Eden Prairie (this is when it's good to be less than 30 minutes home because that ride home was terrible).
After getting into bed and falling asleep after an hour of discomfort I woke up 4 hours later and knew it was going to be OK. I took another dose of Benadryl and shut my eyes again for those last 2 hours to wake up at 5 PM just 6 hours after surgery seeing across the room and feeling so much better. Is this really real?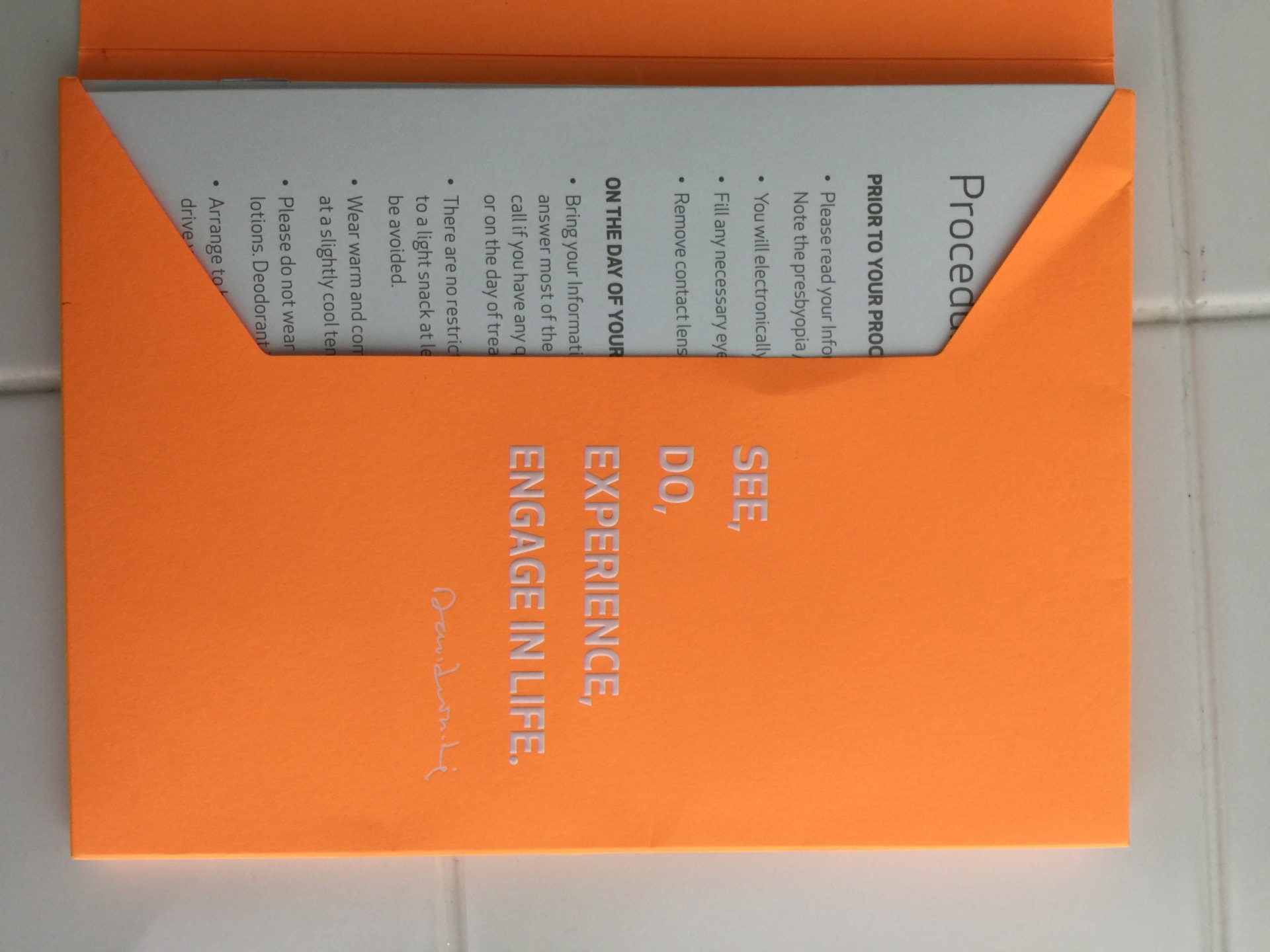 I knew I needed to keep up with the drops and NOT TO RUB my eyes. I kept the awkward black glasses on while watching a movie and even sleep with them on the first night.
24 hours later I was back in Whiting for the scheduled post-surgery appointments. I was told that I am now 20/15. 2015 really is 20/15 clear that this was an incredible thing!
If you have any questions or on the fence, I will not convince you to get eye surgery (aka LASIK) because you are the only one that can decide and schedule, put drops in, and rest your eyes. Taking care of yourself is key and I will continue to do so.