At COMPASS Real Estate, we've established 8 principles of entrepreneurship to guide us REALTORS in achieving missions and exceeding goals and visions for the better future.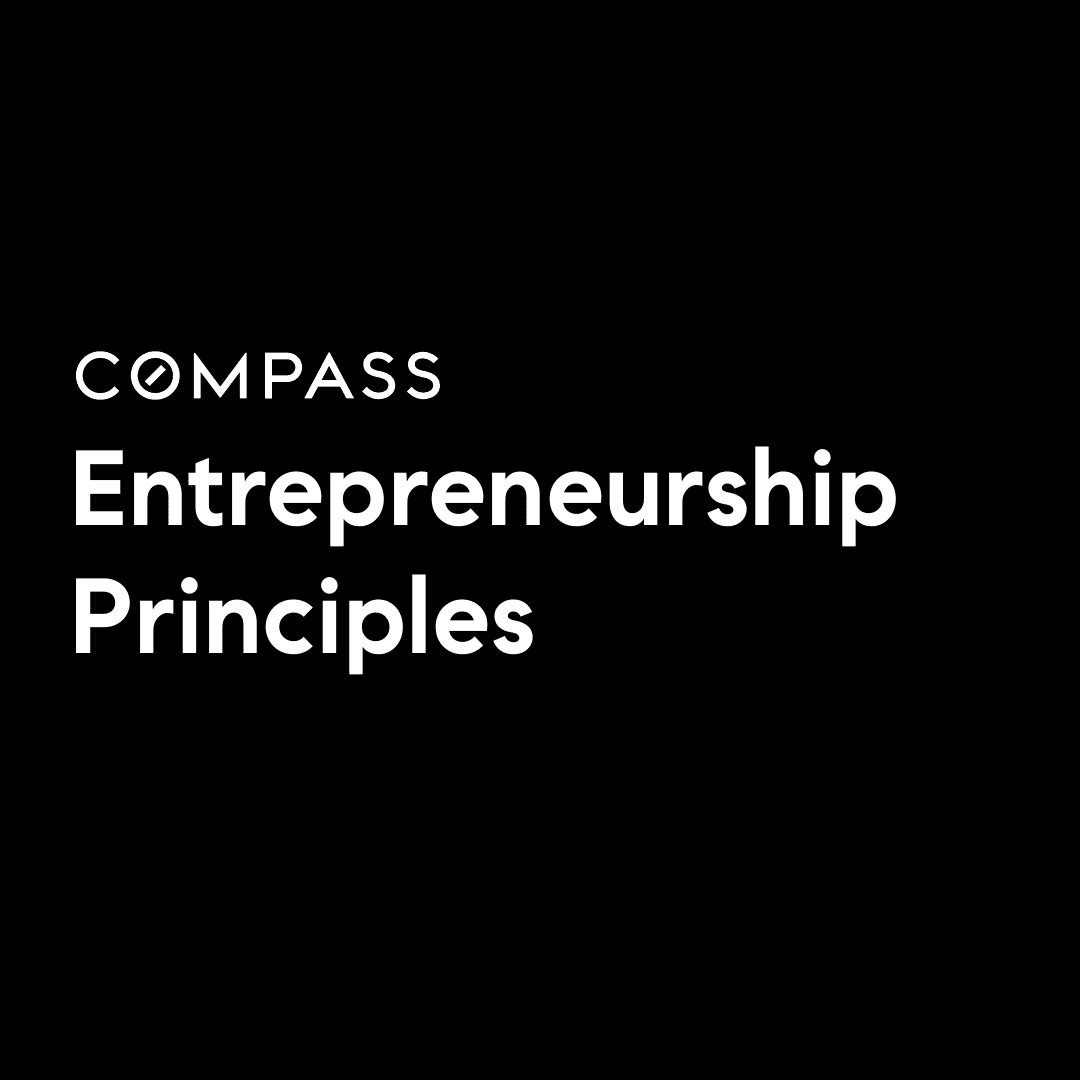 Robert Reffkin started with his incredible team these principles, and our broker Richard Tuckers brings them up almost weekly to us in our business meetings and strategy sessions.
These principles were created to guide us with a sense of purpose and direction toward each of our unique business goals.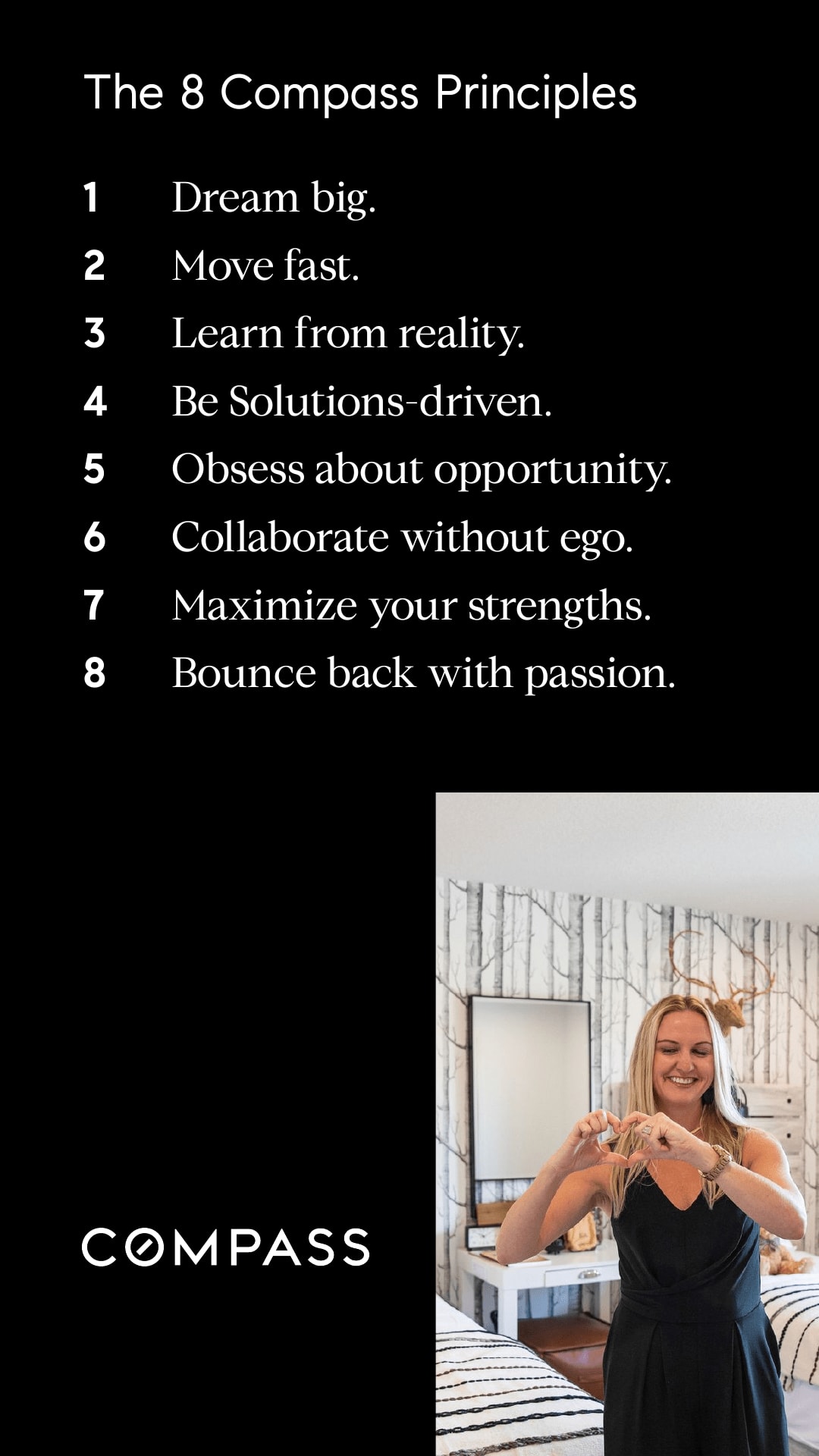 Being an entrepreneur with many choices to hang our Real Estate license—proud to be with some the best and like minded agents out there with COMPASS.
Have you seen these principles before?
From the outside, agents may think that in order to be a COMPASS agent, they first must have mastered these principles and practice them in their daily lives before joining the team. Going through each principle in relation to our own experiences it becomes clear that partnering with COMPASS doesn't mean you must have already succeeded and mastered them in life, but that you are moving towards the excellence.
The onboarding process with COMPASS, before any offer letter is given, they need to ask three other COMPASS agents if that potential new hire is collaborative and has no ego. Many agents aren't even considered without being referred by a current COMPASS agent too.
If they don't get three out of three thumbs up to those questions, they don't onboard officially that person regardless of how much they maintain in market share.
We are truly always seeking to grow with the best entrepreneurs that want to be wholeheartedly part of a bigger team and GROW too.
These 8 principles are intact to attract the agents that want to be the best—best, agents must be willing to become better people, for an even better COMPASS.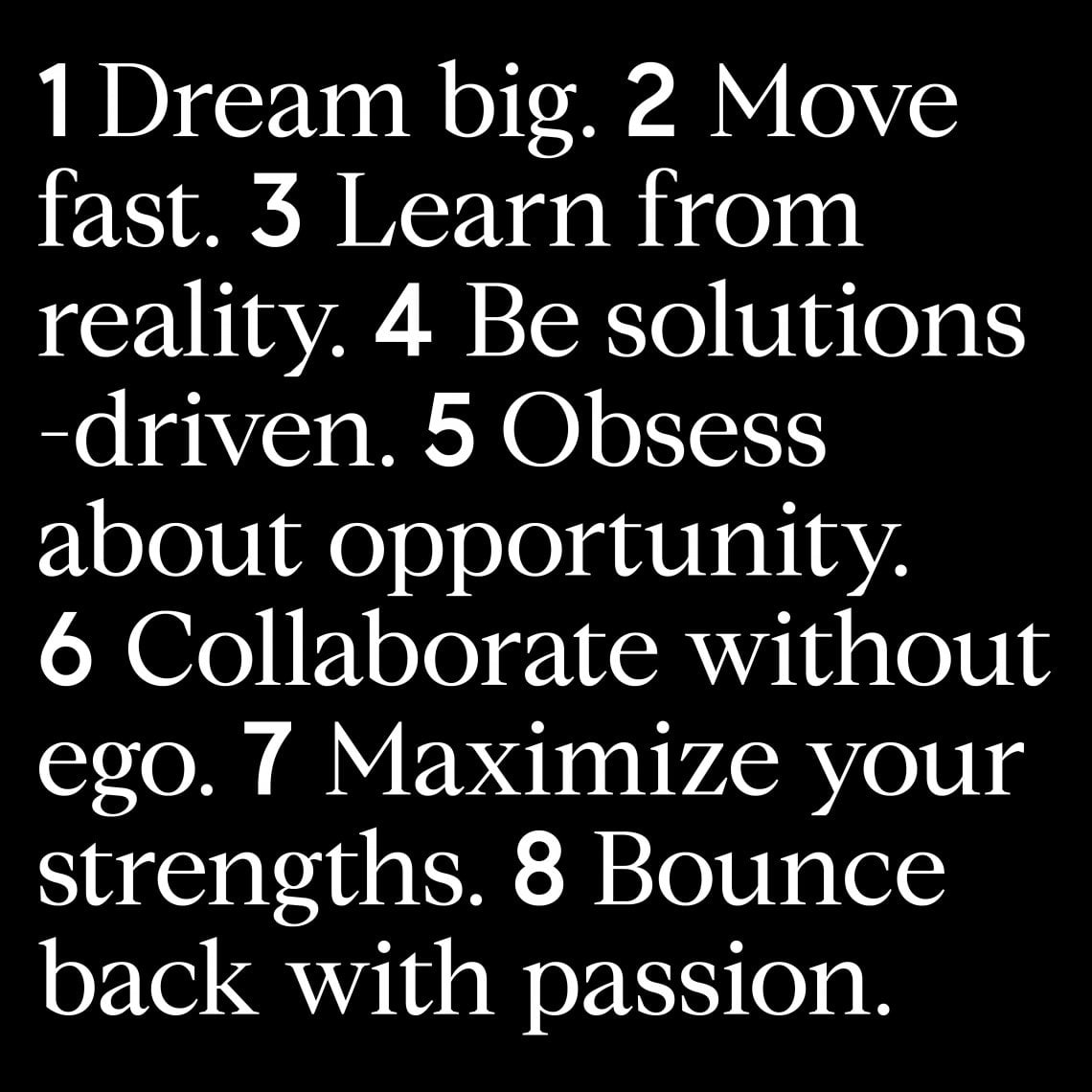 Thanks for reading. What principle is your favorite to think about? Is there one you can work on the most? Excited to chat.
We love Minnesota COMPASS Real Estate and hope you do too!