As a friend and a REALTOR, I get the kitchen backsplash dilemma all the time. It's a neutral travertine tile, maybe has some strange coloring that isn't likable or metal accents that just make you scream, but the tile is in good shape and you maybe don't want to spend thousands of dollars or make a huge decision right now on it. So what do you do?
Have you ever thought about painting it?
My dear friend Lauren had that same backsplash dilemma and decided to share her project with me. After maybe some coffee and wine bribing. Now you too can get excited for her big kitchen reveal!
B E F O R E

These are BEFORE photos from when she purchased the home and of course, Lauren could see the past kitchen and the potential to make it her own.
She later on decided on priorities:
must-have white kitchen

enlarge the island

Keep the cabinets, in good shape and not old

new countertops

new sink if able

new lighting in time

and that backsplash dilemma
What products to use?
HGTV blog says to use chalkboard paint, "chalkboard paint works well in a space where there tends to be grease and spattered food."
In Lauren's case, she used just a simple matte white paint and then coated it with a Polycrylic water-based protective finish.
She was warned some other brands or types not clear could end up with some yellow tones and pull the tile color thru the white. So she had good luck with this stuff.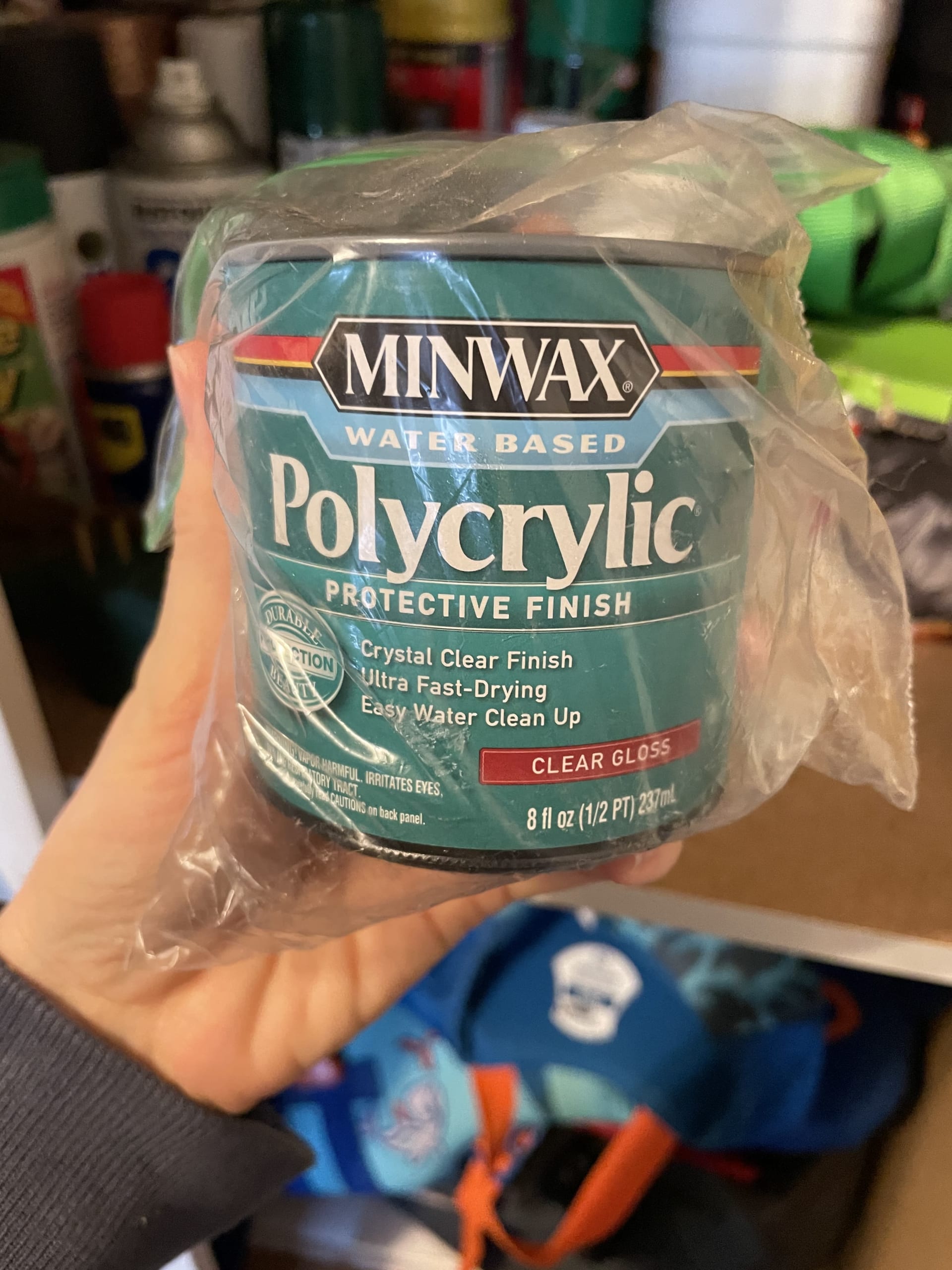 Lauren also added a stencil but after doing it noticed it maybe wasn't the best idea because it wasn't painted on yet just stickers and could see some pealing over time. But she loved adding texture and playfulness. Looks great!
A F T E R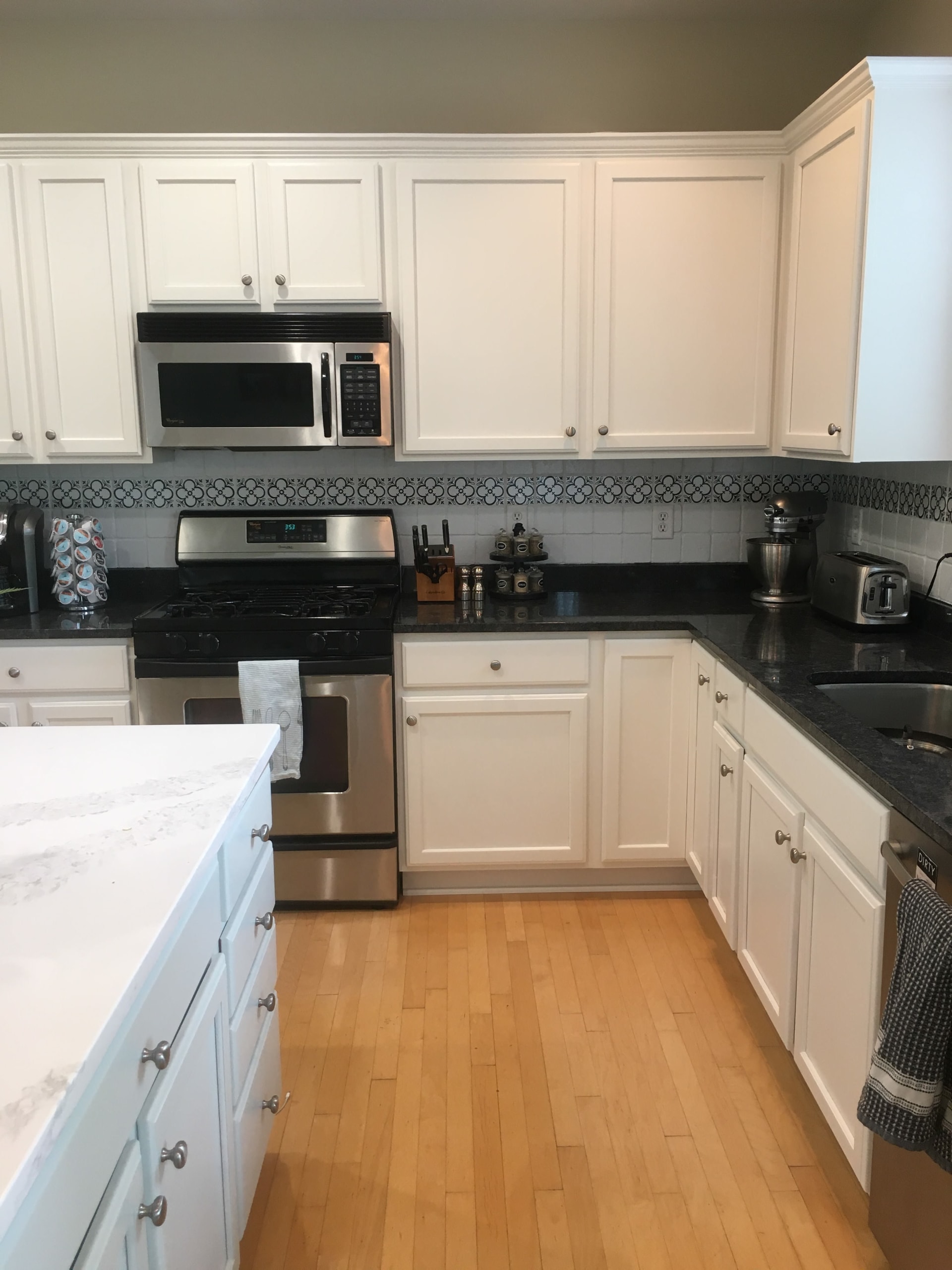 Lauren also painted her cabinets white, she did this professionally.
Kept the simple stainless hardware saving herself nearly a thousand dollars!
I HIGHLY RECOMMEND having a professional do the cabinet painting. There is way more time and effort and skill in cabinet painting that you may think. Space? Do you have the space to do it too? There are more than you think.
New lighting and the yummy quartz counters with the dual-tone perimeter make this kitchen a modern delight! Plus another $20K equity into her pocket for her home resale and now she can enjoy it with her family.
I say $20K because that was one of the main reasons why this house wasn't selling! People couldn't look past the traditional yellow oak and the full set of cabinetry was intimidating for any DIY'ers.

So happy I could share this BEFORE and AFTER backsplash DIY. Love wine afternoons at Lauren's! Next on her list is getting the dining room space to the right to coordinate better, a new light feature and possibly removing her front formal dining into a much-needed enclosed office space.
More fun to come!
Thanks for reading,
Tricia Jo on the go